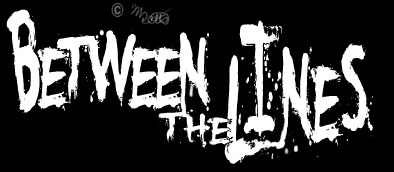 Home/ Archive/ About/ Cast/ Art!/ Fan Art/ Terms/ Team&Email/ Reviews/ Merch/ Guest Book/ Forum/ Old News/ Myspace


BtL Myspace site
Link to us!





Informational Links:
Grishno.com- TG Life- Homeless glbt youth (1) (2) (3)- Transparent- NYC GLBT Center- Transgender Soul- Remembering our Dead- Anti-Jen- Transsexuality- TS Road Map
Online Comics

Kagerou


Trans comics








Joys of Being-
Music: Darling Violetta/ Daniel Ash/ Tori Amos/ Vulgaras/ Die Warzau/ Apoptygma Berzerk/ My Life with the Thrill Kill Kult/ SecretsOut
/ Foxxjazell/ Nightmare Sonata




Between the Lines © M.Potts.
Do not copy, redistribute or similar
without expressed permission from
the creator.